To import your whole EndNote library, you first need to export your references to an 'EndNote XML' file and then import that into Mendeley Desktop:
1. Open EndNote and select File > Export
2. In the dialog menu that opens, ensure 'Export Selected References' is unticked, as you want to export all the items in your EndNote library.
3. Ensure that 'Save file as type' is set to 'XML'.
4. Provide a suitable file name and save the export file to your computer.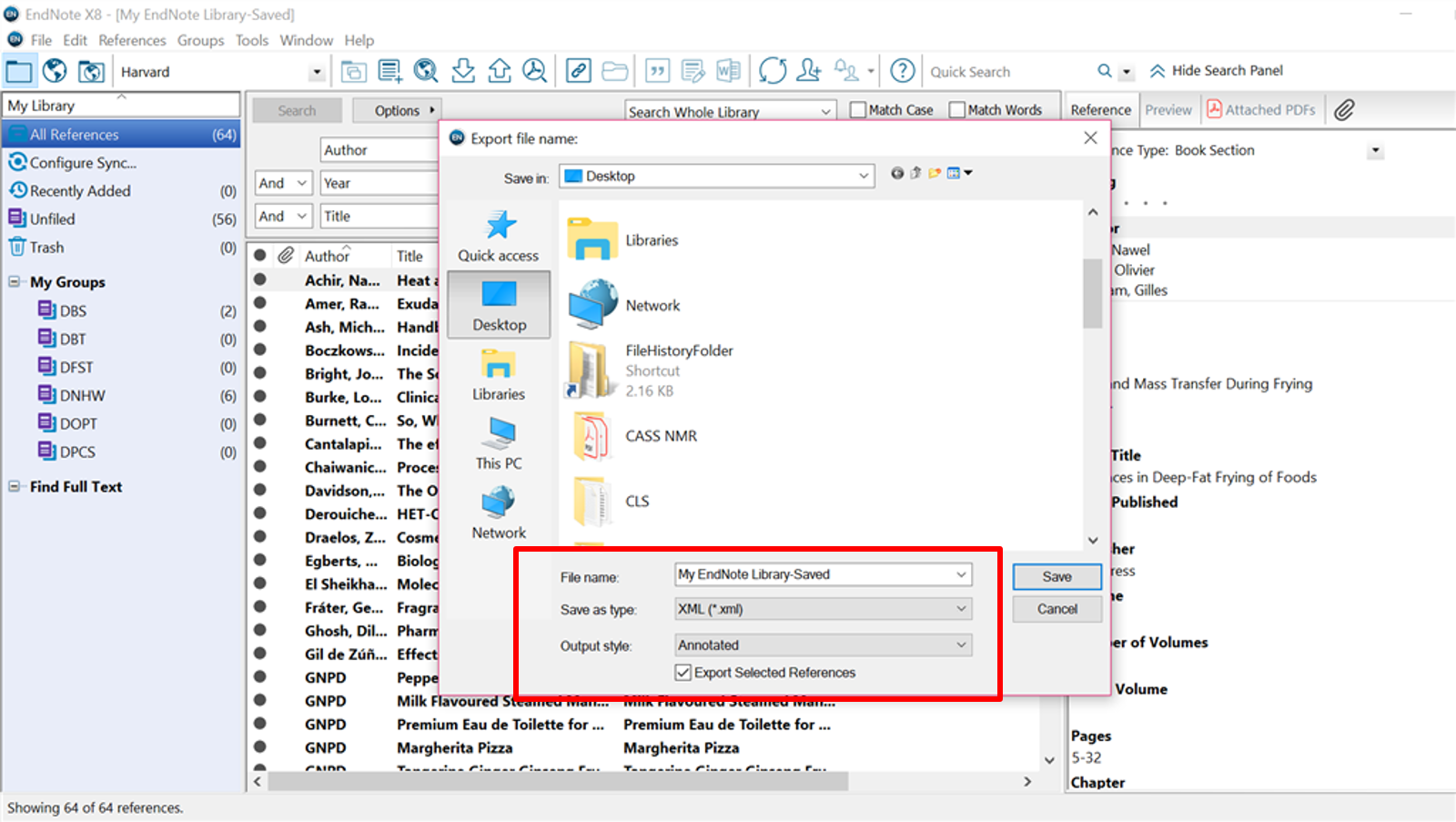 5. Now open Mendeley Desktop. As you'll be adding the EndNote files to your main library, make sure 'All Documents' is selected in the left-hand panel.
6. Open the 'File' menu and choose 'Add Files'.
7. Locate the EndNote export file you saved in step 4 and press the 'Open' button.
8. Your EndNote references will now be added to your Mendeley library.